ARE YOU A DESIGNER?
Fashion Week San Diego is now accepting 2015 Designer Applications. We want YOU to apply, because in just a few short months…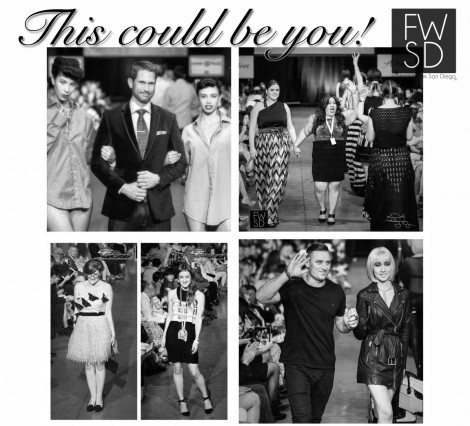 Download the FWSD DESIGNER APPLICATION 2015 and submit it to info@fashionweeksd.com.
FWSD can't wait to start the application process with you!
Please keep in mind that all applications are due by February 1st 2015.
Applications will not be accepted after this time.
It's never too early to start planning for the new year, because in just a few short months…