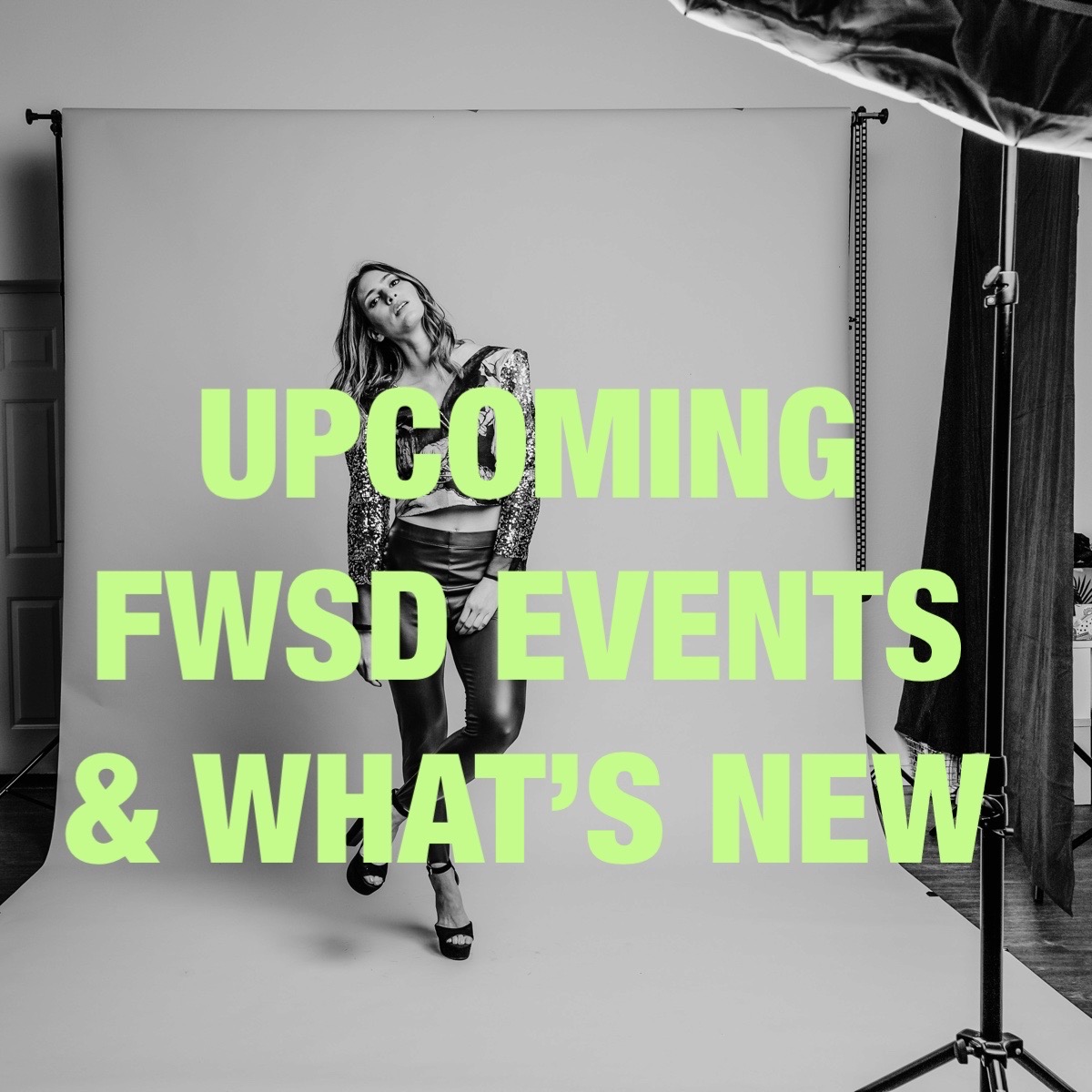 Hello Fashion Family & Community!

Despite what is going on in the world, exciting things are happening at Fashion Week San Diego®. We are creating a social impact and are committed to providing San Diego and our audience with signature events and a safe place to communicate and catch up on the newest fashion talent in our community during this time we are all awaiting the opportunity to get out and socialize in person. We have launched the Virtual portion of FWSD® and couldn't be more pleased with the results. I personally want to take this time to say thank you to all the FWSD® audience who is watching, sharing and active as we appreciate your support and dedication to the organization and enjoy producing creative content for you.

Additionally, we have been and will remain open for new community partners who want to ride the virtual wave with us as community partners, as well as designers and members of the fashion community.

Please stay dialed into our social feed for all the latest and greatest buzz about FWSD® and how you can be a part of our LIVE + Virtual events.

Sincerely,

Gwen Bates

Director
---
WHAT'S NEW
NYC + FWSD Virtual Event online @ Sotheby's
WHEN: July 13 – 31, 2020
WHERE: sothebys.com
DETAILS: CLICK here.
---

Virtual Model Casting
WHEN: Submissions due by June 15th
DETAILS: Calling all female & male models! This year's FWSD Model Casting Call has been moved online. Click here for full details.
---

Virtual Fashion Story Pre-Events
WHEN: May-November Online.
WHERE: IGTV, Youtube, Fashionweeksd.com
NEXT EVENT ON JUNE 19th: Details here.
---

Live & Virtual Event (Main Event)
WHAT: FWSD2020 October Runway Shows
WHEN: October 17 – October 18, 2020
WHERE: Downtown San Diego, *Hot New Venue in Little Italy
DETAILS: The FWSD2020 Runway Shows are still scheduled to happen live, in person. We have additionally added a virtual component. More details coming soon.
Sponsors welcome to take this virtual fashion journey with us.
Contact us at info@fashionweeksd.com or gwen@fashionweeksd.com
Check out our most recent press.
Social Impact – Heroes who Sew.
Are you or your business in need?