We get asked all the time what makes FWSD such a great event and we love to answer this, but we thought we would ask our AV & lighting team this year SOS Entertainment for their advice and tips on how to make a great event. If you are thinking of having any event any size, these pro's at SOS Entertainment have 6 awesome tips for events.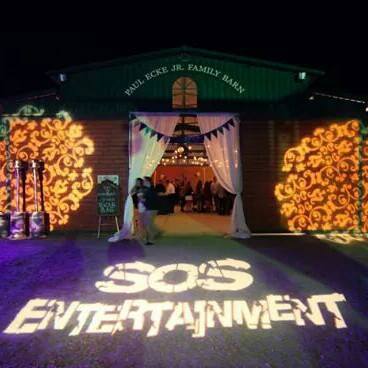 Did you know SOS Entertainment is a full service event production company, and is responsible for close to 1,000 events every year. Naturally, the staff at SOS is well aware of the importance of a successful event and the tools you need to make it happen. It has been said that "life is just a series of events that take place." We all attend events and we all, at some point, will be involved in the planning or production of some sort of event. Producing a successful event can be stressful without the correct tools and vision. Here are 6 universal tips from SOS President, Derek Sage to remember when planning an event for friends, family or coworkers.
1. Objective
A great event starts with a great objective or goal. Keep your aim simple when producing an event. Base your invitees, budget, theme and timeline around your main goals. Keep your objectives clear from start to finish. Clear goals help you communicate efficiently and will help avoid unnecessary confusion and stress!
2. Create a Plan
The saying goes, "if you fail to plan, you'll plan to fail!" All events are created twice – once during the planning stage and once in "real time." The better you produce your event PRIOR to the day of, the smoother things will run on the big day. Stay organized and list out your event timeline, details, load in times, vendor's contact info, etc.
3. Create a Team
More hands make for lighter loads! If necessary, create a group or committee for your event. Delegate certain elements to various team members and try using tools such as Google documents to keep everyone updated. We may be a little biased, but hiring one company to take care of all the technical elements can also be a huge time-saver!
4. Sound
It is vital that you have efficent sound coverage at your event. If your guests cannot hear the program or music they will disengage. Your sound system should match your attendee total or venue size. Hire an interactive MC, band and/or DJ for entertainment and create a timeline that will maintain your guests' interest.
5. Lighting
Lighting is a terrific way to set the mood and create the atmosphere you want for an event. From uplighting to spot lights, specialty event lighting is imperative and in many cases can completely transform a venue. If you have a stage, it should be completely lit properly. Also, consider hiring a lighting company for any advanced lighting needs.
6. Follow Up
Successful events have a great start, middle, and close to the production. Don't forget to follow up with your guests. A great way to wrap up and follow up is to post content from the event to share with your guests. There are a myriad of online photo and video sites to host private or password protected content. Also, be sure to thank your guests for attending. We send old fashioned hand written thank you notes after each event. Follow up content is a great way to brand your event and create excitement for future events.
sp
"Events are meaningful elements in everyone's lives. We celebrate the most important times with our friends, family and colleagues at these special occasions. Whether you are planning a birthday party or a corporate function, taking the time to plan out the elements of your event will help create a memorable time for you and your guests. And here at SOS, we believe every moment should be memorable. "- Derek Sage, President
Tags:
fwsd
,
FWSD15
,
SOS Entertainment
,
tips for a great event