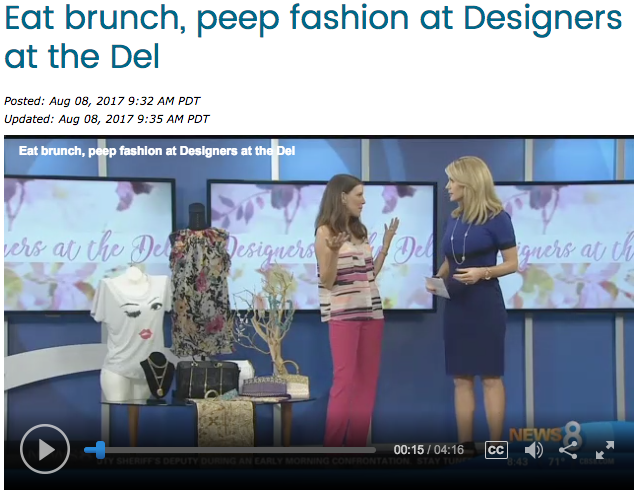 SAN DIEGO (NEWS 8) – Sit down, eat brunch and preview some of the hottest fashion pieces made by local designers at the Hotel del Coronado this weekend.
The Designers at the Del brunch and fashion show will feature prominent designers Isabel Vianey and Haus of K2, both of whom will be featured later this year during Fashion Week San Diego 2017.
Tickets get you a tasty brunch and at a table with a view of the catwalk, and a chance to pick up some of the hottest looks and accessories in your size.
Watch Full Video Here