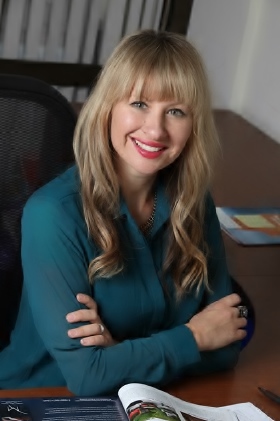 Anna Crowe is the Publicist for Fashion Week San Diego.
She is the founder and chief executive officer at Crowe PR, responsible for the company's strategy, vision and execution. A public relations and branding expert, Anna has more than 14 years of integrated marketing communications experience, working with conic brands such as AT&T, Kimpton Hotels & Restaurants, Capitol Records, Sony, Marc Jacobs, Kenneth Cole, and Jennifer Lopez, to name a few. 
Prior to launching Crowe PR in 2014, Anna spent several years in senior management roles at Formula PR and Gable PR, served as a senior marketing manager at AT&T and director of sales and marketing at Los Angeles-based EMI Music Marketing/Capitol Records. Prior to relocating to the West Coast to pursue her MBA in 2005, Anna worked as a senior marketing analyst at global cosmetics leader Coty Inc., in New York City. She started her career in public accounting as a staff auditor for Deloitte.
In addition to her full-time public relations and marketing career, Anna has spent the last five years teaching undergraduate marketing courses as an adjunct professor at the University of San Diego's School of Business Administration. She has also been actively involved with the San Diego County Medical Society Foundation for the past two years, currently sitting on the organization's development committee. 
Anna holds a bachelor's degree in accounting from Rutgers University and an MBA in international marketing from the University of San Diego. When she is not out building brand awareness for her clients or educating young minds, she spends time enjoying the Southern California sunshine with her husband and two young sons.