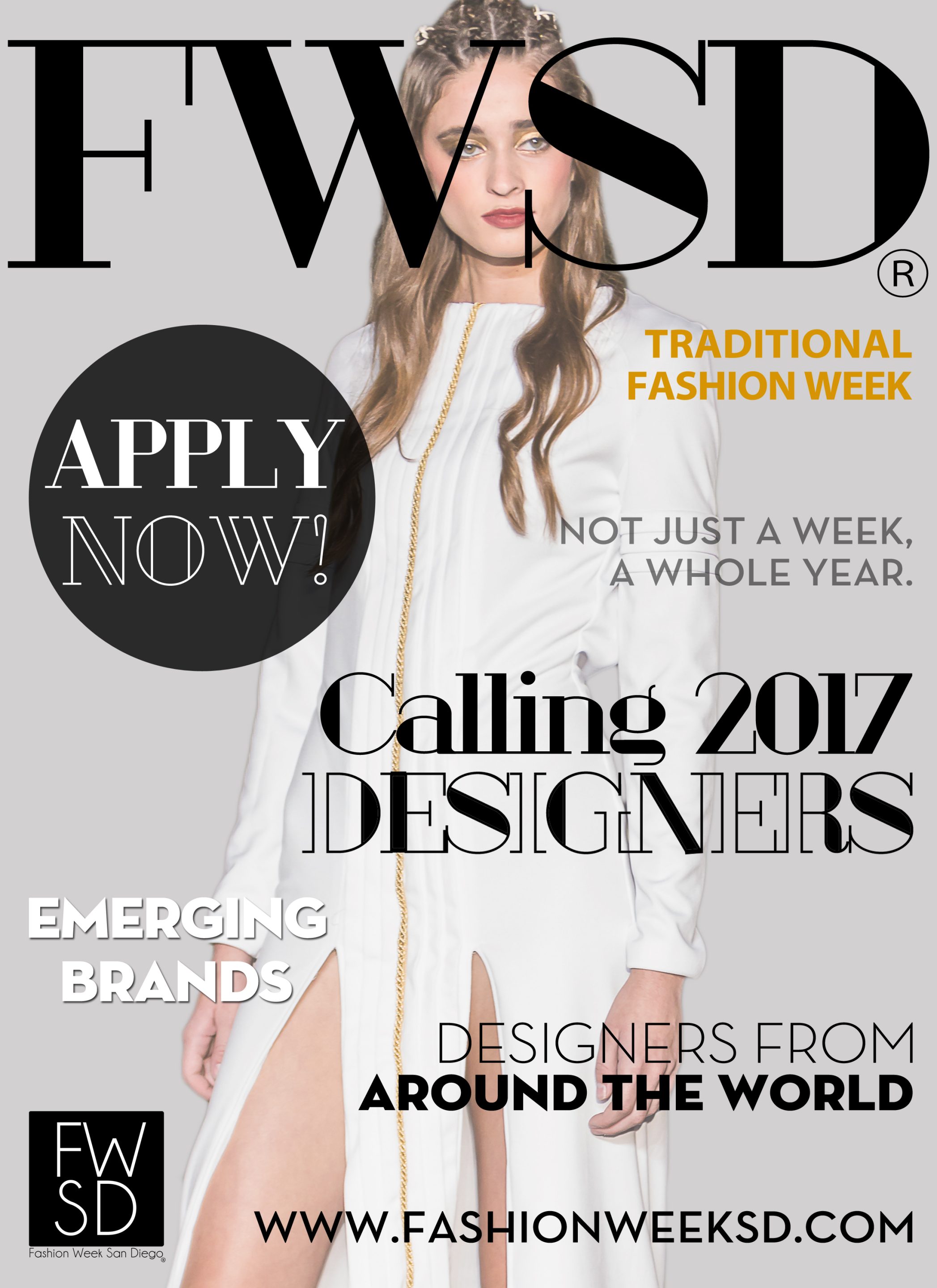 FW
Think you have what it takes to be an #FWSD17 Designer?
FWSD17 marks our 10 year anniversary, & we will be celebrating FWSD Designers Past, Present & Future! How would YOU like to be one of them? OR do you know somebody that should be on our runway?
Being a designer in Fashion Week San Diego ® / FWSD is more than a moment on a traditional and world famous runway- it's a whole year of opportunities & exposure. Last year, the average FWSD16 Designer received $36,000++ worth of media impressions on their brand alone. This is on top of the 98 million impressions that FWSD received in 2017.
FW
From NOW –> New Year's Eve, apply for one of our limited Designer spots on the FWSD17 Runway for a special discounted anniversary rate!
FW
Download your application now, & email info@fashionweeksd.com for rate details. (Discounted rates ONLY apply until the end of December, so apply now before its too late!)
FW
Before you know it…


FW
DID YOU KNOW?!
Designers that participate in FWSD receive the following: 
-Press
-Media exposure
-Exposure for a full year not just a week
-Branded with largest fashion event & week in California
-Opportunities to meet buyers
-Many selling opportunities through out the year
-Professional video and images to use from events
-Industry and professional development workshops & resources
-Professional models
-Professional stage and production at all events
-Professional Hair and Makeup beauty teams
-Listing & designer profile on the FWSD website
+more.
Read Full list HERE.