Celebrate your fashion freedom with three
FWSD events this July, including a NEW Fashion Series!
July 8th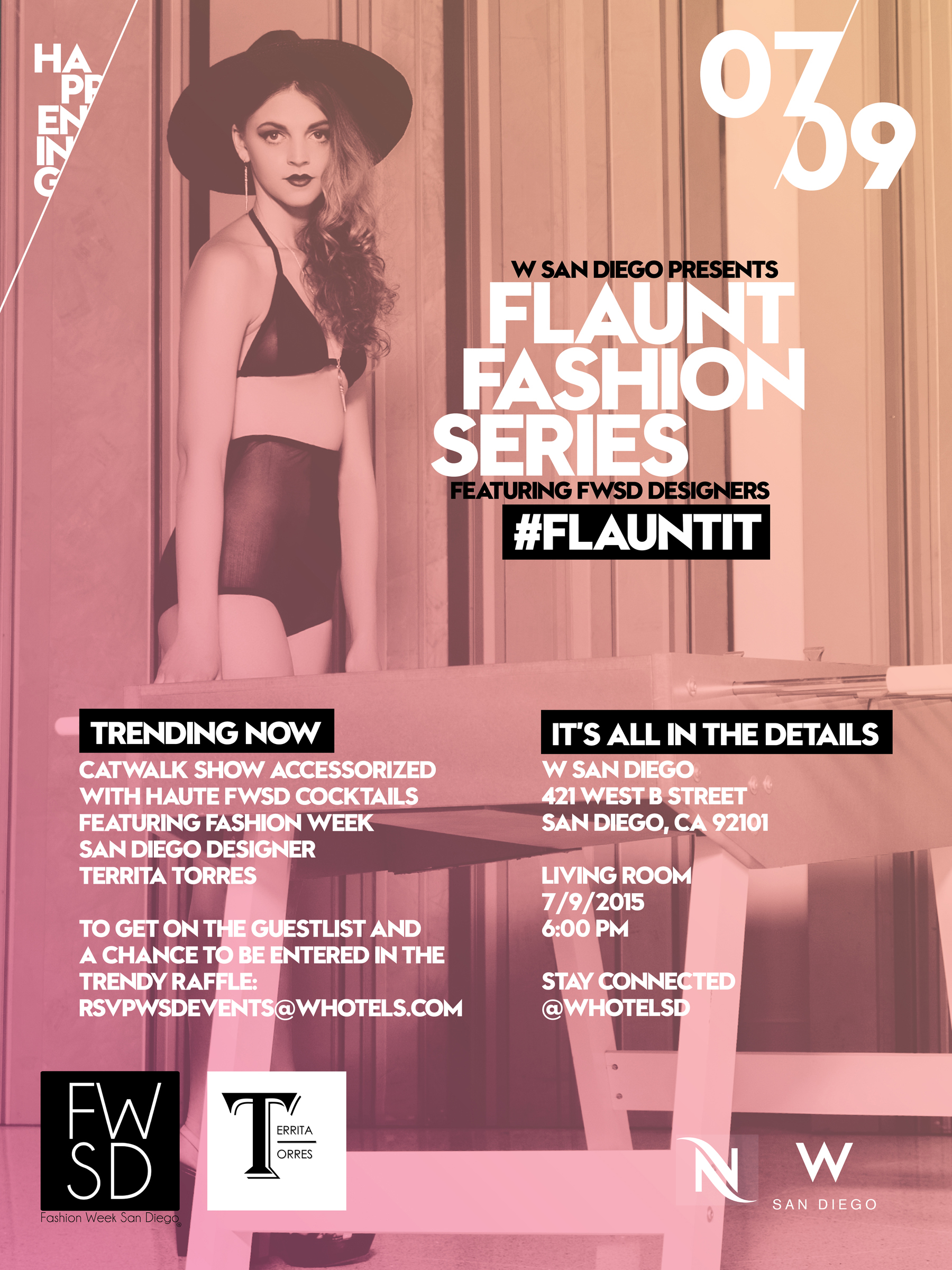 TIME: 6:00pm
COST: FREE
RSVP: Please RSVP to
DETAILS: Put on your best looks, #Flauntit and enjoy looks from FWSD
Designer Territa Torres up close and personal!
**Nespresso will also be joining us this evening to hand out samples, and give away a Nespresso machine valued at $400+! From now until Thursday [July 9th] at 7pm, anyone who purchases FWSD15 October Runway Passes will automatically be entered to win. Winner will be selected at 7pm during the Flaunt Fashion Show. (You don't have to be present to win, although, we would love to have you there!)
Read more here!

Check out videos & photos from previous Flaunt Fashion Events!
July 16th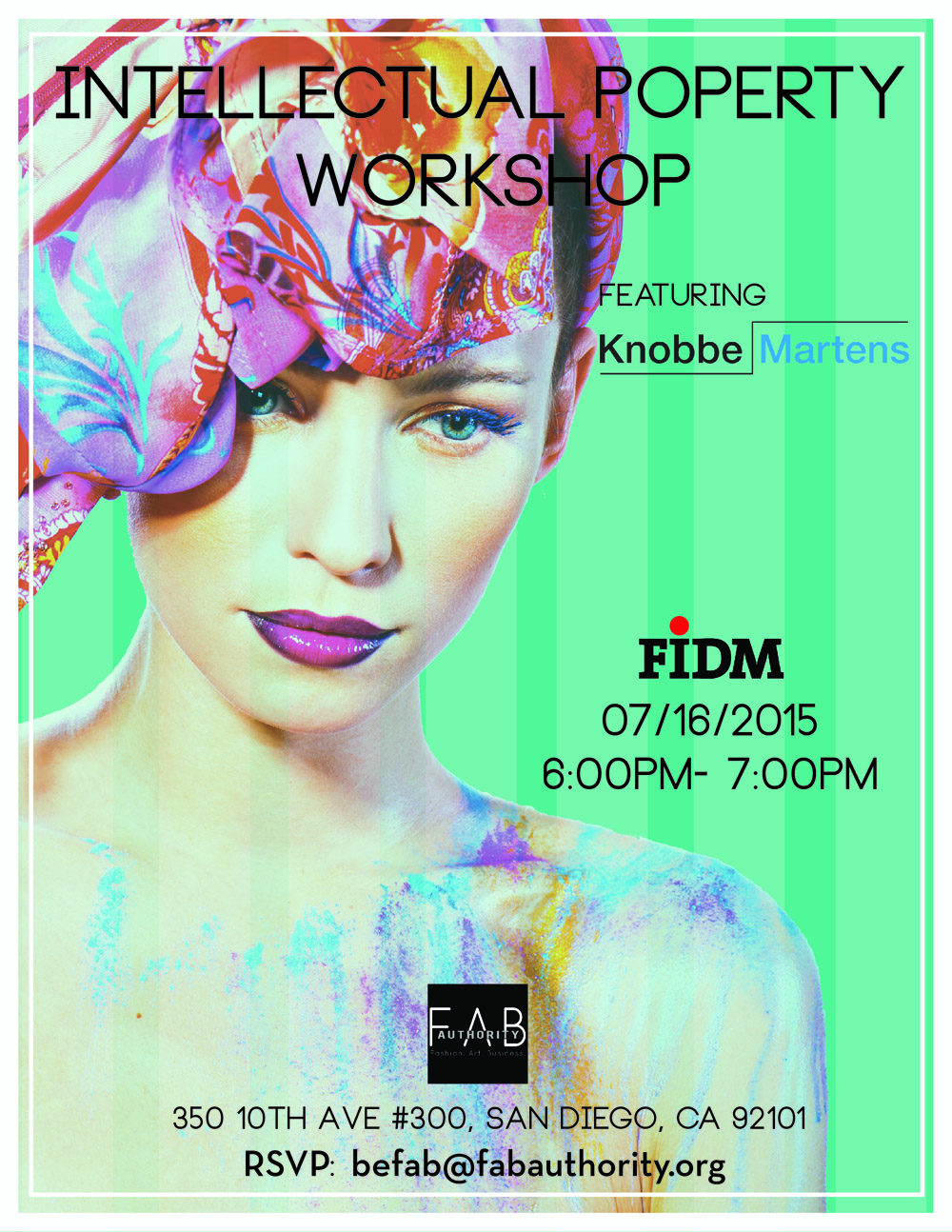 DETAILS: 
 Join FAB Authority for the most popular workshop of the year, Intellectual Property (IP) Law Issues. Learn how to use IP legal tools to help protect your brand! This includes copy rights and how to best protect your designs & ideas. Read more HERE!
July 25th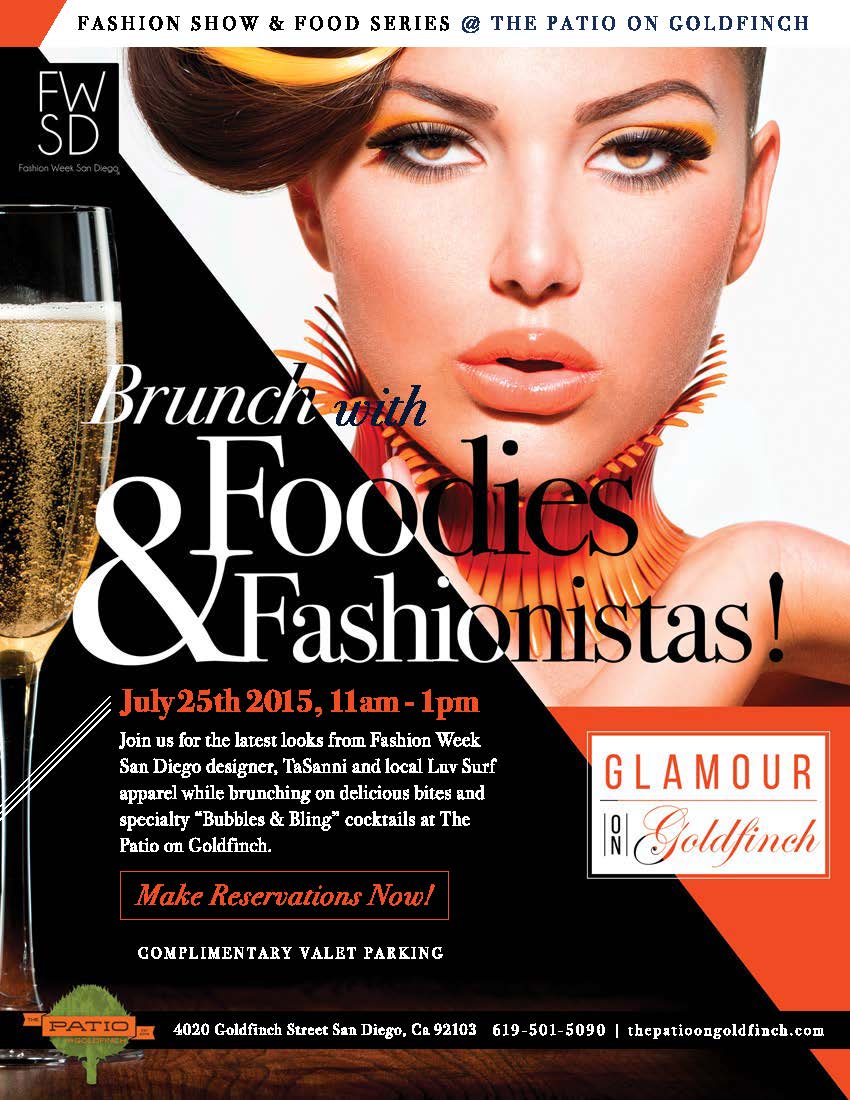 COST: FREE to sit and enjoy, Brunch menu available.
DETAILS: 
Join FWSD for our newest and most glamorous event featuring FWSD15 Designer TaSanni! Enjoy informal modeling, while brunching on delicious bites and specialty "Bubbles & Bling" cocktail. Partial cocktail proceeds will go back to Rancho Coastal Humane Society. Don't forget we have our annual Haute Dog
®
 fashion show during the runway shows to benefit RCHS. 
.
October 1st-4th

WHAT: Fashion Week San Diego 2015 Runway Shows
TIME:
Thursday-Saturday [Doors open at 6pm]
Sunday [Doors open at 11am]
WHERE:
COST: TICKETS ARE ALREADY ALMOST SOLD OUT! 
Reserve your spot 
HERE
before it's too late!
DETAILS: This year we are so thrilled to announce our new location in the heart of La Jolla. We open and close at the La Valencia Hotel, and literally close down Wall Street for the Runway Shows on Friday & Saturday night! This is going to be a huge year at an exclusive & intimate venue to view our 24 runway shows. General admission passes will sell out SOON this year, so make sure to snag yours before it's too late!