September 29, 2015
The moment we've all been waiting for. Fashion Week San Diego hits the runway October 1-4 with an all-new open air-venue in La Jolla.
Twenty-three designers are debuting their S/S 2016 this weekend. Michelle Dederko, editor of Discoversd.com, interviewed 6 of the top designers showcasing at this year's Fashion Week San Diego.
Here are the top 6 FWSD15 designers featured in this Article:
Scott Rich; the colorful, eccentric designer with the technology to screen print and develop wrinkle-free fabrics.
NApostol; the curv-hugging, show-stopping elegant gowns created by Nessa Apostol.
TaSanni; A friendship combo of Fatsani Dogani and Tariro Mapuranga who modernizes african prints in fashion.
Lady Lane; Vintage, feminine designs by Rachel Lane.
GFASH; the bold, bling, statement jewelry crafted by Gwen Bates.
Nolan Dean; the whimsical, ethereal Nolan Dean original.
Read the full article here!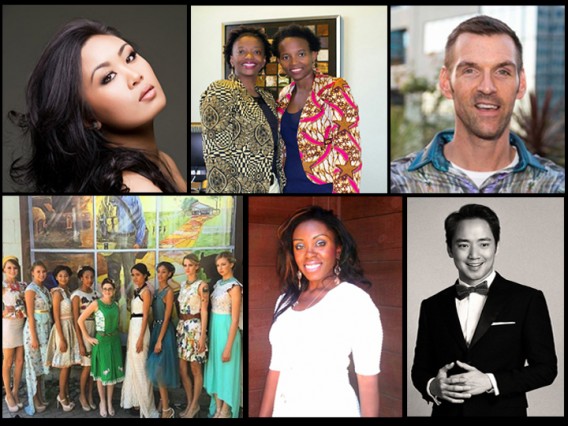 Tags:
discoversd
,
fashion week
,
fwsd
,
FWSD15
,
GFASH
,
Lady Lane
,
NaPostol
,
Nolan Dean
,
san diego
,
scott rich
,
tasanni