Published: September 9, 2015
We are so honored to be featured on Southern California Life website!
If the countdown didn't seem real before, it sure does now! The spread highlights each of the different and unique nights of runway from October 1st-4th. We cant wait to see our 24 FWSD15 designers own it on the runway in the beautiful city of La Jolla. A full year of hard work and dedication is about to debut, are you ready?
Read the full spread here: https://socallifemag.com/fashion-week-san-diego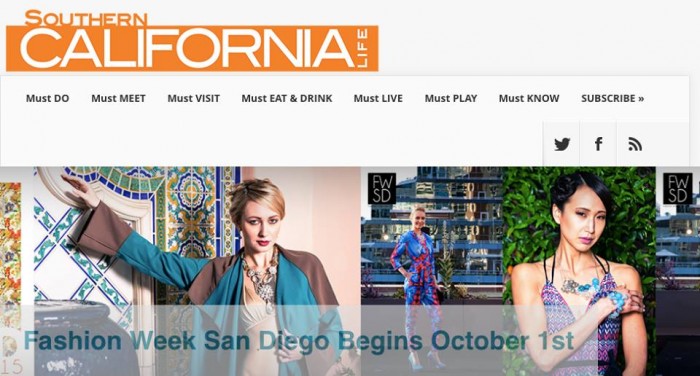 Tags:
designers
,
emerging fashion designers
,
fashion
,
fashion week san diego
,
fashiondesigner
,
fwsd
,
FWSD15
,
runway
,
socallifemagazine
,
southerncalifornialife