March 19th, 2015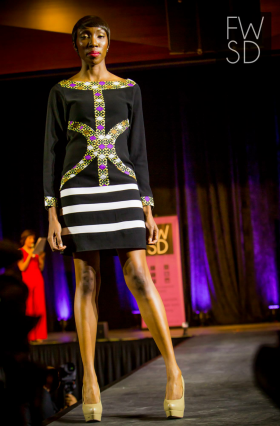 FWSD was proud to introduce Designer TaSanni, as well as many other new and returning designers, for the first time to our 2015 Spring Showcase Audience.
"The event was exhilarating and the FWSD team definitely did an awesome job at organizing the showcase. Each designer got an opportunity to feature one item that was a good representation of their look and during the October runway shows the audience will be the first to see and shop the Spring/Summer 2016 collections from these talented designers." 
Click here to read more about TaSanni's experience at the FWSD15 Spring Showcase!
Tags:
african designer
,
designer
,
emerging brands
,
fwsd
,
spring showcase
,
tasanni