FWSD Virtual Runway Series – episode 4 featuring Kelly Leanne Apparel Designs.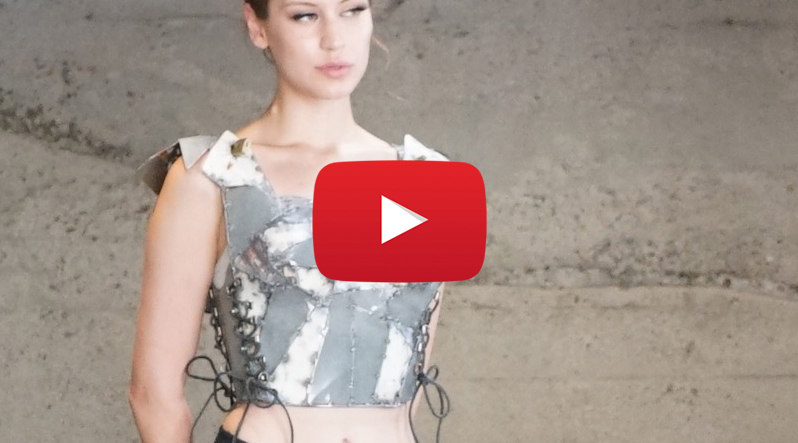 Just because we can't see you at the runway, doesn't mean that Fashion Week San Diego can't bring the runway to you! With the help of our Videographer, Broadway Hill, and Venue, Luce Loft, we have found a new and innovative way to bring runway shows right into your home!
This fourth episode features FWSD2020 Designer Kelly Leanne Apparel Designs, with their upcycled fashion technology collection.
Kelly Leanne Apparel Designs is a San Diego based fashion brand founded by Kelly Leanne Snodgrass. To Kelly, fashion is a form of self-expression that takes on a sense of individuality, practicality and emotional connection that art cannot. The brand focuses on designing one-of-a-kind pieces with a story that people emotionally connect to on an individual level by combining elements of fashion technology (i.e. glowing fabrics) with textiles that have a story of their own. That story could exist in an old, forgotten item reconstructed into something new or a textile made by a local designer in another country.
Kelly began designing and sewing clothes as a young child, but was set on the path to becoming a designer by her passion to create clothing that is modest while making the wearer feel attractive, fashionable and unique. Kelly won the Golden Scissors Award in 2016, 2017 and 2018 for the categories of Costume Design, Unfabric Fashion and then Fashion Collections. During her studies, she began experimenting with designs from upcycled fabrics and non-fabric materials and collecting textiles from the places she visits around the world. She also began exploring the emerging territory of fiber optic fabrics and wearable technology which led to the design of the fiber optic lace she is currently patenting. All of these passions inspire the designs of Kelly Leanne Apparel today.
We will host a Virtual Runway Show once every month, so stay tuned for future episodes. Stay safe and healthy, everyone!