August 11, 2015
Lights! Camera! Report!
Fashion Week San Diego is currently seeking a style-savvy correspondent to conduct red carpet interviews and cover daily events from the FWSD15 October Runway Shows. The winner will also join NBC 7 San Diego this fall as an in-studio guest, delivery a runway recap of the events.
Deadline for the application is AUGUST 28!
To Read the rest of the article click here.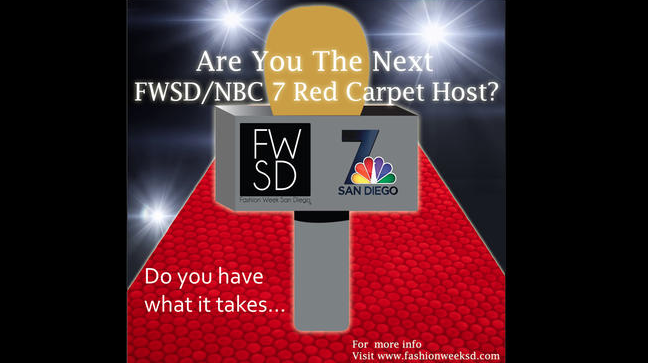 Tags:
fashionista
,
FWSD15
,
NBC 7 News
,
Red carpet
,
san diego