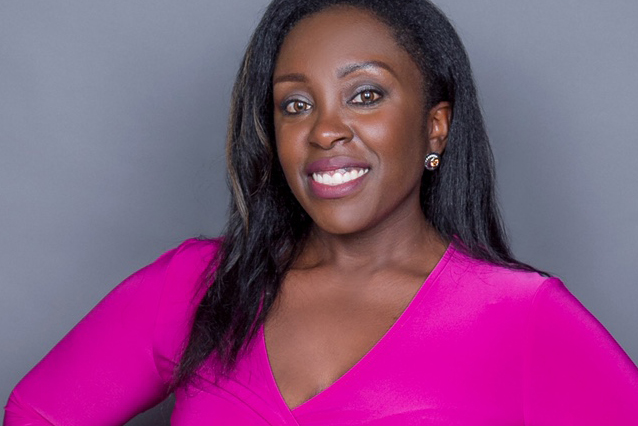 Gwen Bates is the Director of Fashion Week San Diego. She is an entrepreneur at heart and is no stranger to fashion world. After completing a MBA with Bridgepoint Education, Gwen aligned herself with Forbes School of Business as an alumnae and affiliate of The University Club. Since then, Gwen founded GFASH in 2015, a red carpet accessory brand that has been worn at the Emmy's, published in over 40+ publications to include French Runway, IT Vogue, 10+ global runways and was a brand selection for Top Model. Gwen is currently in the process of being certified as a Women's Business Enterprise and becoming a member of the Board of Women Business Council. Gwen has strategically used GFASH as a gateway to implementing outreach programs in the community centered around social services involving self-esteem and confidence-building missions. A few of these initiatives are Family First Scholarships, S.I.C., a youth suicide prevention workshop and STUDIO 830, which gives the real woman a glamorous experience.
Additionally, Gwen has been endorsed by Micro Mentor as a "Super" business mentor.  In the process of mentoring small businesses within the retail space, Gwen was inspired to form a consulting service to further help minimize the gap between products, branding, and product placement through developing a two sided marketplace. She was recognized as conducting the First Annual Glam Market Place in San Diego that brought several women entrepreneurs together to generate revenue in the San Diego economy and plans to produce this event annually.
Further, Gwen expands her volunteer efforts outside of the fashion industry into the world of military and education. As a Navy ombudsman for over 9 bases and a military spouse of 14 years, Gwen implements an annual fundraiser for Operation Gratitude and employs her own military holiday program called, Operation Morale. She is a member of  United We Stand (UWS), United Service Organization (USO), Community Lead at the Red Cross, and a previous President of the Parent Teacher Organization (PTO).  She is also the face of the Career Advancement Initiative and signed a proclamation at the Pentagon for $36 million dollars to fund military spouse education accounts. The program is operating at a high level today and is expected to serve thousands of spouses. 
Gwen is expecting success with FWSD and is eager to help emerging and established designers thrive.