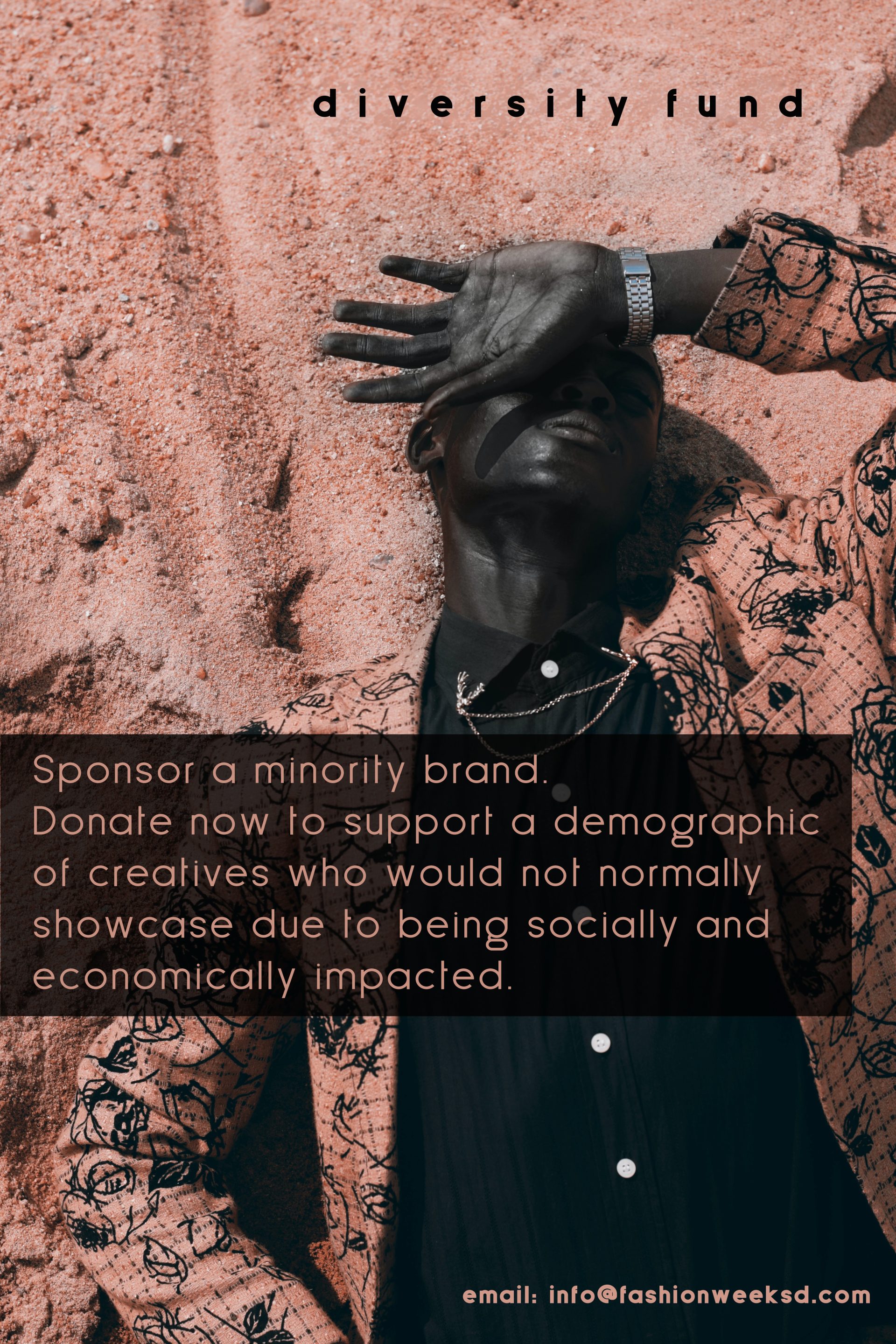 Dear Fashion Community,
I personally want to take this time to say thank you to all the FWSD® audience who is watching, sharing, and active as we at FWSD appreciate your support and dedication to the organization and enjoy producing content for you.
I'm sure we all have noticed what is going on in the community, world, and our country as a whole. First the global pandemic and now riots of race. It's safe to say this is a difficult and emotional time for our country collectively. It saddens our hearts to slightly emerge from one global crisis to plunge into another one centered upon injustice and race. Our hope at FWSD® as cliché as it sounds is for peace and a nation where ethnic conflicts cease to exist in our country. Until that day, we will do our part. And that is to remain the same solid diversified platform that FWSD® is known for since 2007. We will continue to empower minority entrepreneurs and provide an inclusive event for our community.
As we stand in solidarity, we prepare to promote our upcoming campaign and continue moving forward during these trying times with positive momentum while seeking to create change. Please know we acknowledge the minority communities across the country and our hearts and fashion platform will always be open to showcase the talent in these communities.
FWSD® will do what it does best and that is support creatives while offering inspiration at this time. We are starting a fund for community partners and fashion supporters alike to invest in funding opportunities for a minimal amount of professional minority brands to show at FWSD®. This is an effort to offer the much-needed support to this demographic of creatives who would not showcase due to being socially and economically impacted.
For more information on how to donate to our diversity fund or to sponsor a designer please contact us at info@fashionweeksd.com.
We encourage everyone to make a difference during this time with positive messaging, comradery, and most of all stay positive and safe.
Sincerely,
Gwen Bates
Director
"Be the change you wish to see in the world", Mahatma Gandhi