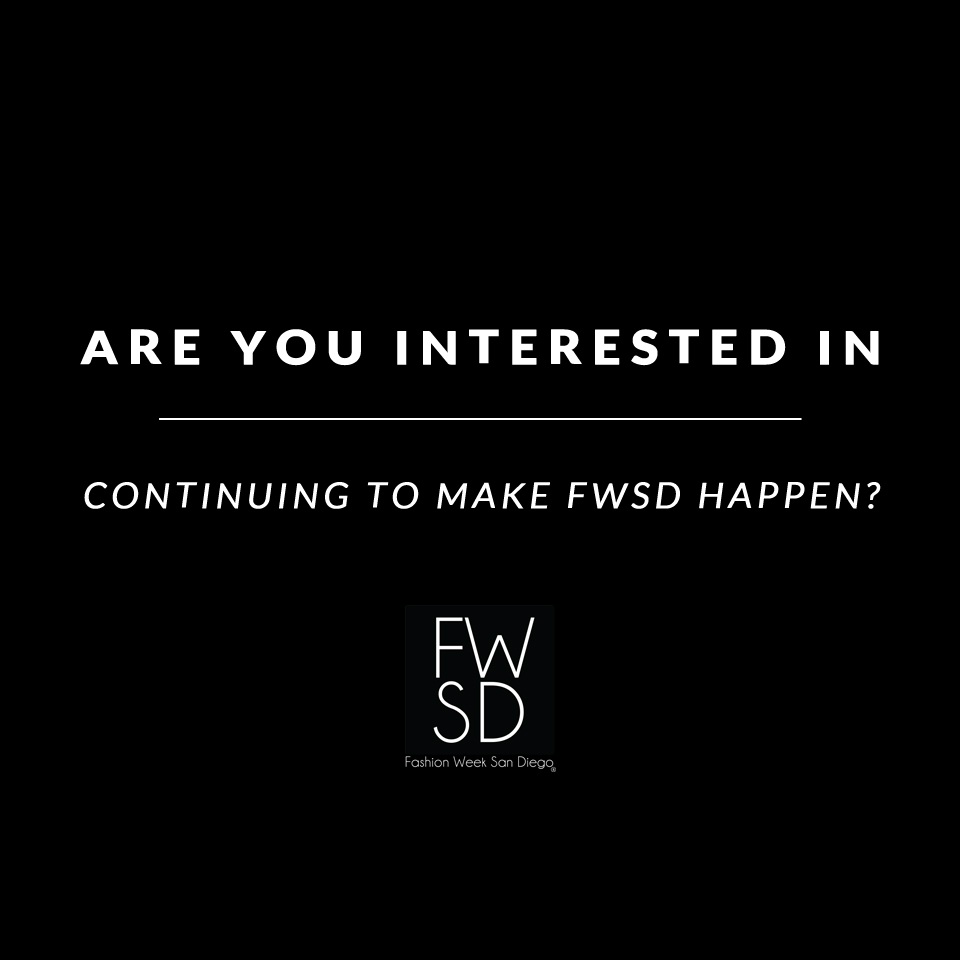 Interested in continuing to make FWSD happen
The brand and events that surround Fashion Week San Diego  are well-know and have built a huge following and community around them. We have been so fortunate that as an event starting from nothing we have been able to sustain and grow over the years into what we are today.
After building this event the Founder is ready for a new challenge in her life and ready to direct her energy elsewhere full time.  After all she is a builder and this event is built.
If you are interested, seriously interested in continuing to have these events continue in San Diego, she is interested in talking with you.
This is not a job post. You will become a part of the organization on a higher level and with that comes certain expectations.
If you would like the opportunity to explore Fashion Week San Diego  more as your next career move or incorporate it into events you might already produce please email info@fashionweeksd.com and explain why and who you are that would be appropriate to take on the next generation of this brand and events.
Thank you.