July 13, 2015 by FWSD Brand Ambassador Erika De La Cruz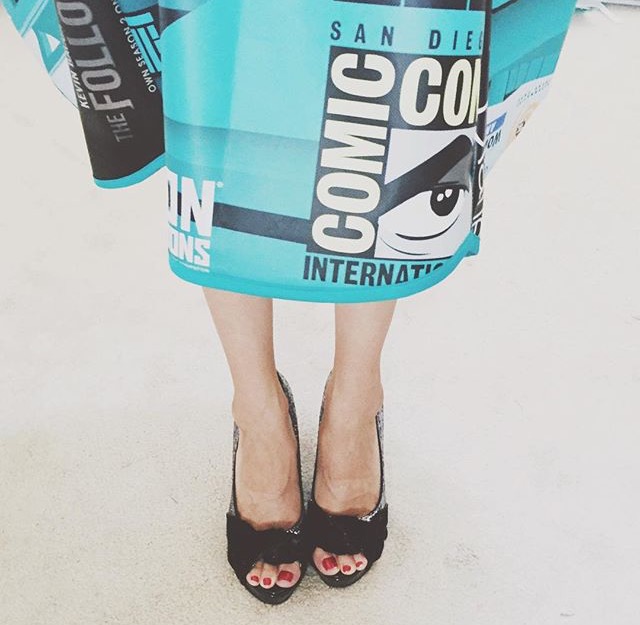 Comic Con means super heroes, games, crowded streets and best of all, lot's of creative FASHION! With huge brands like Her Universe making a dent in the "Nerd Girl" world, it was no surprise to see pieces like this draped Comic-Con skirt, (pictured above) byLouise Edu.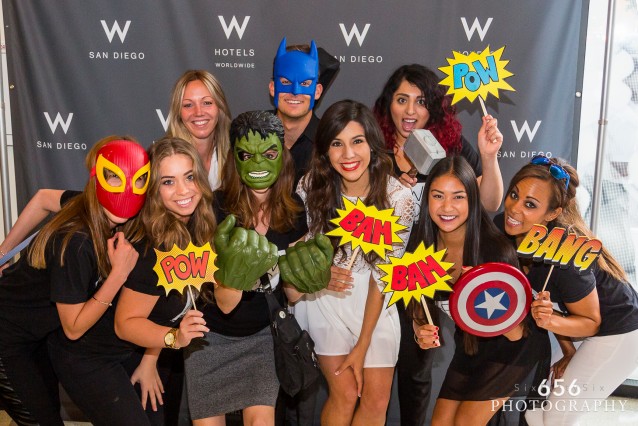 We kicked off Comic Con weekend with our 3rd Flaunt It event of the series at  The W. Hotel, San Diego!  Fashion Fans were in no short supply and then it was off to Geek Meets Glam, for an evening of Comic Con fashion and fun at The San Diego Public Library, hosted by bloggers Megan Gotch of The Nerdy Girly and Elizabeth Giorgi of Being Geek Chic.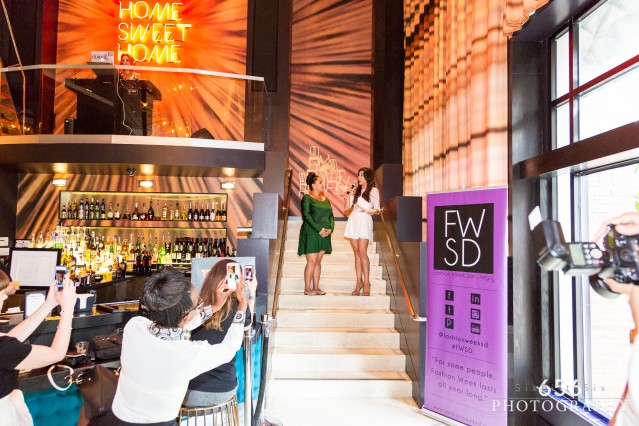 The event was decorated with cupcakes, photo booths and great brands like #TECHMOGULS iBesties, Modern Dolls for Modern Girls, demonstrating how today's girl can stay smart and savy in this multi-media, "tech world." Megan Gotch was in full Geek-Chic swing with her custom-draped Louise Edu full skirt and music and goodie bags rounded out this fantastic and fashionable evening!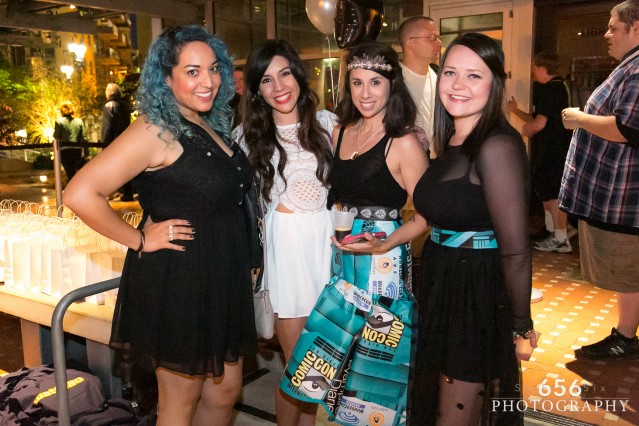 Tags:
california designers
,
comic con
,
Down Town
,
down town san diego
,
fashion design
,
fashion week
,
fashion week san diego
,
FWSD15
,
san diego
,
Territa Torres