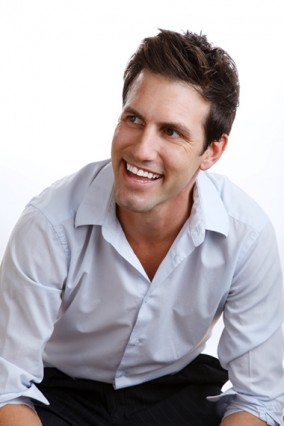 Jeff Krapf has been Fashion Week San Diego's official MC's since 2013.
Live Event Announcer, Corporate Presenter, Radio DJ, VoiceOver Artist, Kids TV Show Host, TV Personality and all around TV Host, Jeff Krapf has become a very sought after personality at events and on TV shows throughout the US and even on the other side of the pond. Jeff grew up in the valley of Northern California with 2 younger brothers and a younger sister. Unlike his siblings he knew that going into entertainment was his calling. He began his career as a successful model and actor in both commercials and independent acting jobs. He soon ventured in radio and announcing at events. That naturally led him into TV Hosting and from then on he has never looked back.
Now, Jeff concentrates more on TV Hosting projects as both Host and Producer in some cases. Jeff got his first break regularly hosting a sports show called KSNN which was all about extraordinary kids playing sports in communities across the country. He then hosted a lifestyle show called The Beauty Show which was a show all about beauty products and resort traveling. The shows kept coming and Jeff kept working as much as he could covering topics in sports, lifestyle and the entertainment industry. His recent projects have included hosting a travel show which is an online based guide to travel and a pet show which airs 5 nights a week in markets throughout the US. In addition to Hosting TV shows, he also still works quite a bit as a Live Event Announcer which is a very diversified portfolio. From Super Bowls, the Final Four Tournament, NBC's Dew Tour, Monster Jam, National Cheerleading Competitions, Corporate Events, Fashion Shows, San Diego Padres and many more, Jeff can adjust to any type of audience and dialogue. Jeff creates an atmosphere at events unlike any other person in the industry. Just ask the audience after the event.
Jeff says he'd like to continue Hosting shows but he'd like to produce more. Jeff currently lives in San Diego and Los Angeles.