October 7, 2015
"San Diego always has something exciting happening under its sunny roof and this past weekend was no exception", says Nicole Fera in a detailed summary of Fashion Week San Diego, which happened last week, on Locale Magazine.
Attending all three nights of runway and celebrating the success at the trunk show, Fera gushes over several of remarkable collections she adored on the catwalk.
Mentioned in this article are Bellus Academy, for their pops of color and amazing up-dos, Alexandra Marie and her beautiful swimsuit collection, A'doreus in floral prints for S/S 2016, Quynn Atelier's pastel dresses, Nolan Dean's red carpet pieces, Candy Bee Swimwear's bright fun patterns, FWSD15 3rd place winning designer Territa Torres, Nikki Marie and her playful retro collection, Scott Rich's dye-sublimation printing fashion designs, Responsive Textiles's cozy knitwear, NApostol's alluring gowns, and B.JASH.I who won FWSD15 1st place designer.
Also featured is the Haute Dog Fashion Show ™ with adorable adoptable dogs from Rancho Coastal Humane Society. They came out in style from Glamour Mutt, a local dog company.
Fashion Week San Diego arrived in La Jolla with a bang and left the audience wanting more.
Want to get the exclusive, in-depth insider of FWSD15? Be sure to read this article here!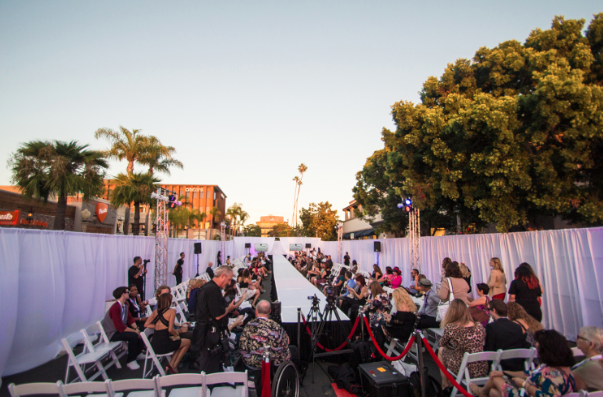 Tags:
A'Doreus
,
Alexandra Marie
,
B.JASH.I
,
Bellus Academy
,
Candy Bee Swimwear
,
Eden Sassoon
,
fashion week
,
fwsd
,
FWSD15
,
Glamour Mutt
,
La Jolla
,
locale magazine
,
Nikki Marie
,
Nolan Dean
,
QUYNN Atelier
,
rancho coastal humane society
,
Responsive Textiles
,
scott rich
,
Ted Gibson
,
Territa Torres