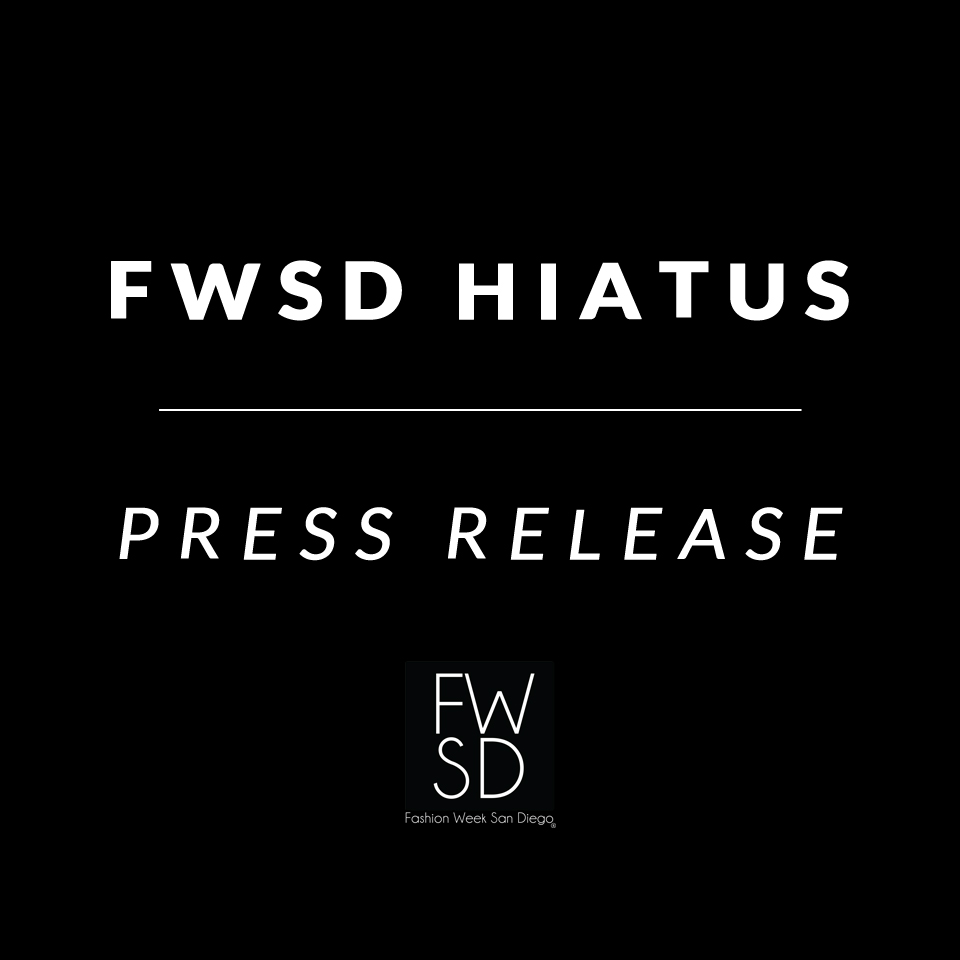 Fashion Week San Diego Seeking New Director; California's Biggest Traditional Fashion Show on Hiatus for 2019
SAN DIEGO — February 20, 2019 — Fashion Week San Diego (FWSD), California's largest traditional fashion week, is taking the 2019 year off from producing its two major shows: the Spring Showcase and the fall Runway week. The popular Fashion Week, which has showcased 100's of designers from all around the world in its 12-year history is also seeking a new director/producer to run point for years to come.
"Fashion Week San Diego is not just an event; it's a community, a recognized brand, that encompasses a full year of signature events," said Allison Andrew, founder and director of Fashion Week San Diego. "After building this brand and events to become industry-leading, it's time for me to let another great leader bring their fresh perspective to the brand. As all things fashion, new energy, trends and new blood is always welcomed."
Andrews plans to sell the event and brand to another producer instead of employing a salaried producer. Andrews would like to stay on the board of Directors or as an advisory member/ consultant for as long as needed in the transition. For more information, CLICK HERE.
About Fashion Week San Diego
Fashion Week San Diego (FWSD) is an annual and only bi-national fashion week. Comprised of a week-long Fall Runway Show events, a Spring Showcase and a series of monthly pre-shows throughout San Diego County. Launched by San Diego fashion entrepreneur Allison Andrews in the fall of 2007, FWSD is designed to grow the developing local retail industry and serve as a launching pad for emerging designers. FWSD breaks the traditional industry molds by connecting consumers directly with designers through annual events, social media and sales opportunities. It has been featured in Vogue, WWD, TODAY show, Marie Claire, all San Diego Magazines and news/radio outlets as well as other national and international publications.  It's largest event was 5 days of runway shows with over 20,000 in attendance at the 2013 runway shows week.
For more information, visit www.fashionweeksd.com