April 2015
Her talents were discovered as she interned for the International Designer, Dame Zandra Rhodes and now she designs for 67% of the population who are over the size 14.
Featured in an article of Fine Magazine, Diana Cavagnaro writes in detail about Sharlene Borromeo, designer of A'doreus. In a small niche market of plus size, A'doreus stands out from the plus size designers with her unique, artistic designs in using woven garments rather than knits.
"She specializes in hand-making garments that fit women's curves." – Cavagnaro.
Read and learn more of this inspiring designer's life and her latest news here.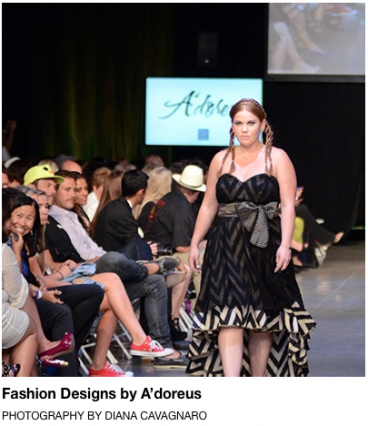 Tags:
A'Doreus
,
fashion week san diego
,
FINE Magazine
,
fwsd
,
luxury
,
plus size
,
plus size designer
,
san diego
,
southern california
,
Zandra Rhodes