The FWSD18 Fall Runway Shows will be held for the first time at the Lux Art Institute, the perfect location for the events & entertainment we have planned for this year! This highly-anticipated 3 day runway event will kick off on Friday, October 12, with the Art + Beauty Behind Fashion Night, followed by a night of runways shows on Saturday, October 13 featuring 15 designers from around the world, and concluding with the annual trunk show/awards ceremony on October 14.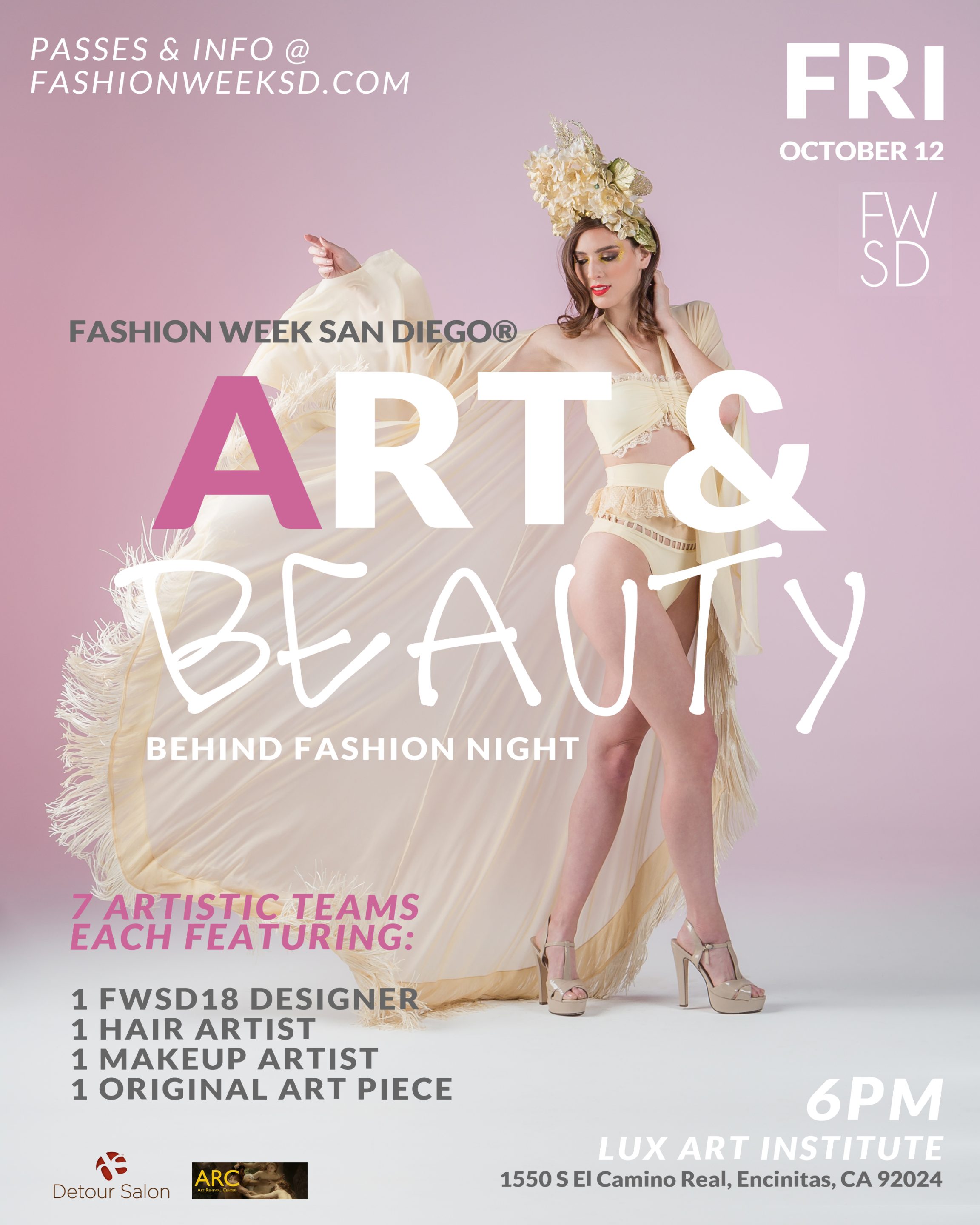 FWSD partnered with the New York based Art not-for-profit organization, The Art Renewal Center. On the signature kick off event, The Art and Beauty Behind Fashion night, 7 world renowned artist works from ARC will be on display. These art pieces will also be the source and main inspiration for designer couture looks created based on the art work. Teams of hair and makeup artists have also been commissioned to help make the inspired looks come to life on the models this night. This is a huge deal because out of 100's of paintings in the ARC salon series this year, these 7 were hand-picked for this specific event with Fashion Week San Diego. The Art Renewal Center opens up its Salon series 2 weeks before in NYC, then after FWSD, in Sotheby's Los Angeles. Full details here!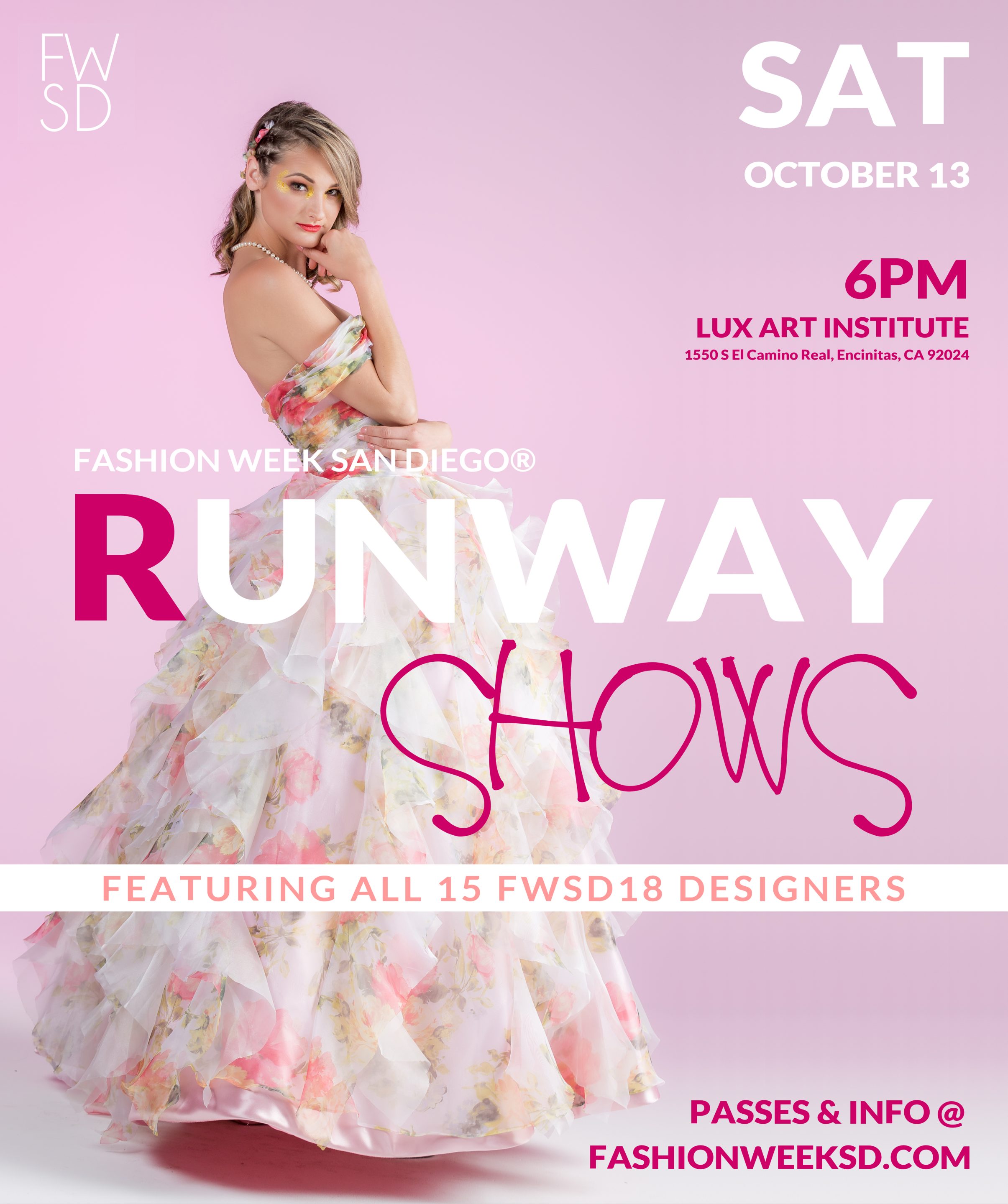 This year's fashion designers come from all backgrounds and have unique styles that emulate their passions. The full list includes Acqua Azul, Agnes Bethel, Alexandra Marie, BAZA (last year's Top Designer), Haus of K2, HMO, HiM, Hula Belle, I am Sublime, Irina Madan, Leili Meshki, LyCass, Sierra Mitchell, UQSHA and Vaughnberry.  Full details here!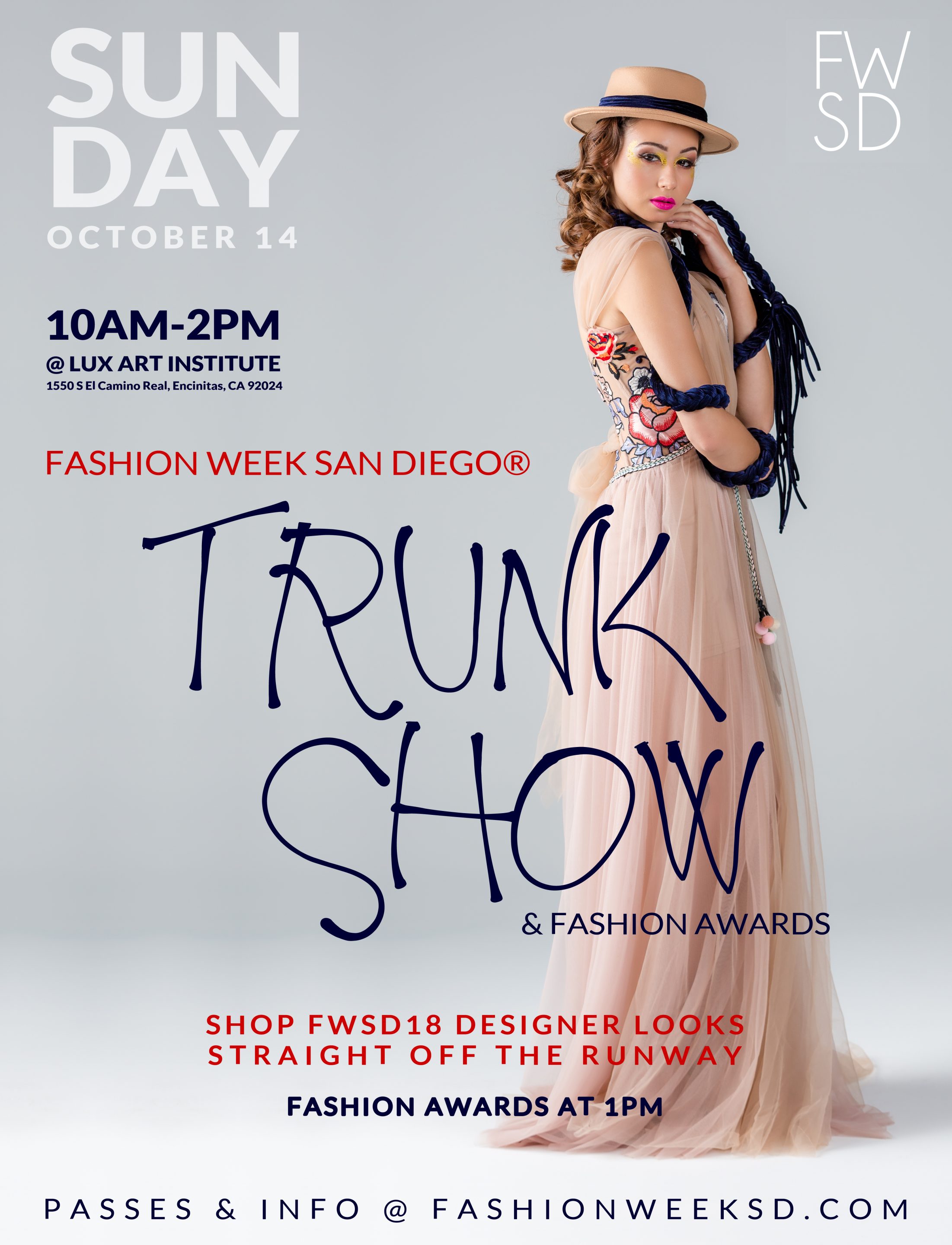 The final event on Sunday, October 14, will offer attendees an opportunity to shop the runway, and participate in the 2018 awards ceremony. Everything you saw the night before will be available to place orders on. Grab a mimosa and get ready to have some fashion fun! Annual Fashion Awards at 1pm. Full details here!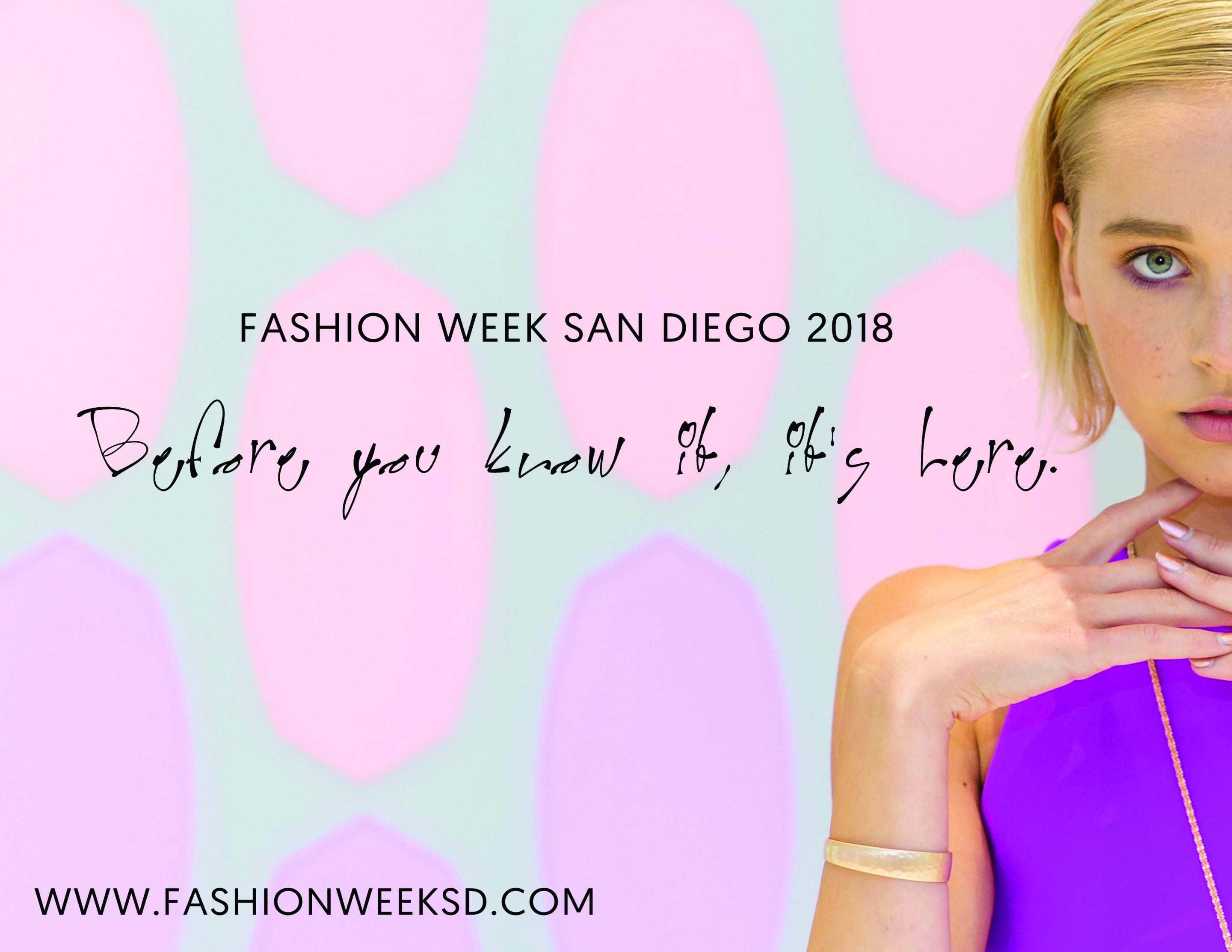 "Fashion Week San Diego is passionate about supporting creatives of all types and that's why the LUX Art Institute was the perfect choice for this year's events," said Allison Andrews, founder and director of FWSD. "We're thrilled to have our designers collaborate with the Art Renewal Center out of New York to create new and unique pieces that embody a sense of local community. Having the runway show just one day this year will ensure that guests get to see all the designers and can vote on their favorite looks. We are looking forward to another successful year!"