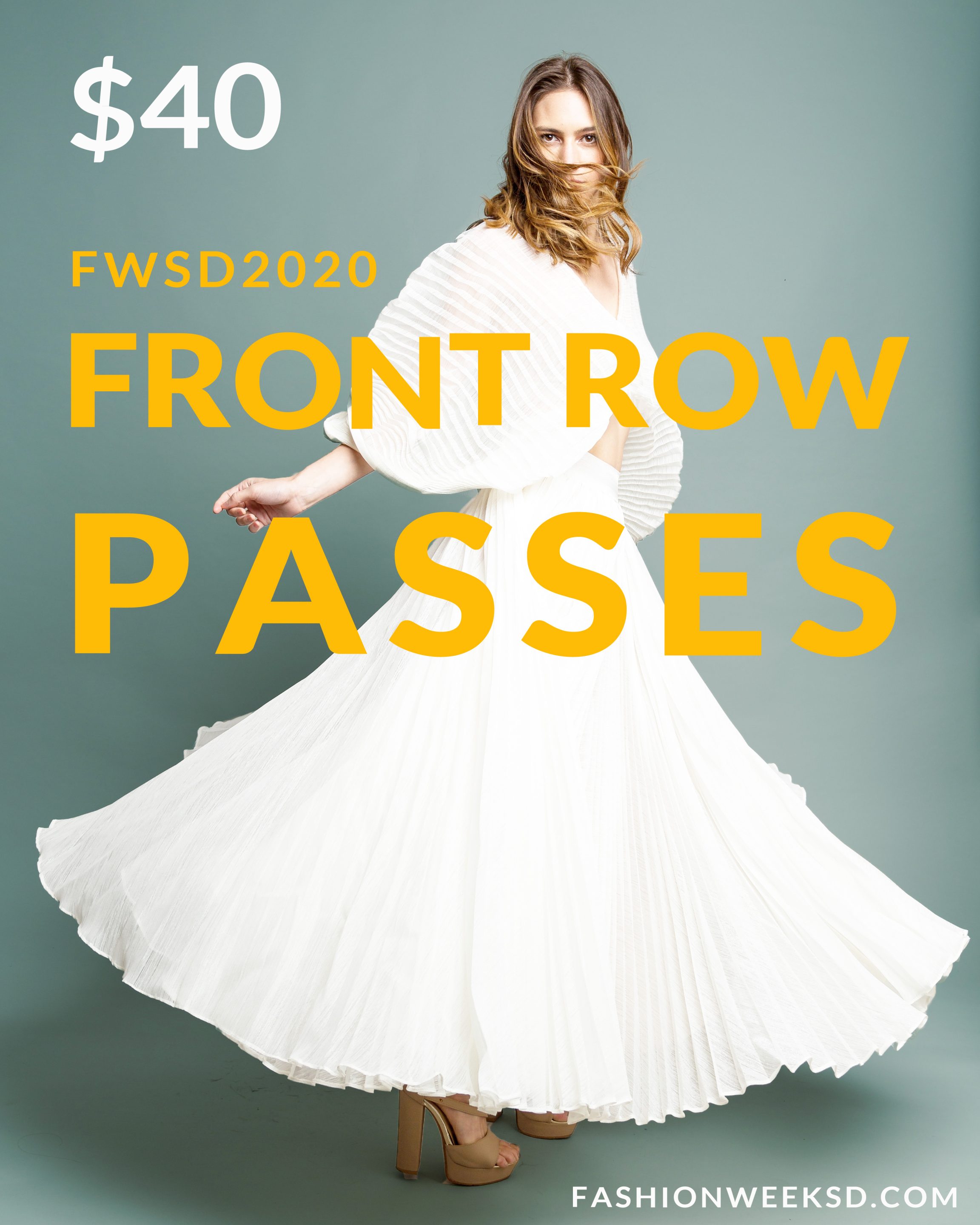 YEP. YOU READ THAT RIGHT! 
Front Row Passes to the FWSD2020 Runway Shows are ONLY $40 this year, and the best part is, you get to watch them from the comfort and safety of your home!
What are we if not creative? Let's face it, this year has not been what any of us had planned. However, we have found that the challenges of this year have also brought us to new creative levels to ensure that we bring joy and entertainment directly into your home! This year our ticket prices will be the lowest in history at a mere $40 a person. This ticket not only ensures you direct virtual access to the FWSD2020 Runway Shows, but it also supports the arts and helping keep artists creating during this unusual time. $40 can truly help shape someone's future, plus you get to watch a fabulous show in the process! Win, win!
WHAT: FWSD2020 Designer Runway Shows
WHEN: Saturday, October 17
WHERE: Your Couch
Venue: Luce Loft | 2310 Kettner Blvd
TIME: 6pm
DETAILS: The show must go on! Virtual Passes to our FWSD2020 Runway Shows are now on sale. This year, no matter what, you'll be able to watch the FWSD2020 Runway Shows from the comfort of your own home. (BYO pj's and cocktails!)  Virus permitting, we will also be hosting an in-person event, but no matter what you will see magic on the FWSD2020 runway.
9 Designer brands will be showcasing their 10 piece never-seen-before collections on the FWSD2020 Runway. Guests can also enjoy a live show featuring the Art & Beauty runway pieces from our event with Sotheby's and Art Renewal Center.
This year we are honored to partner with the Luce Loft as our official runway venue.
Get to know the FWSD2020 Designers: Bea Cruz PH, Gloria, Kelly Leanne Apparel Designs (KLA), L Label Loves Emvee Bikini, Latelier Couture by Olivia Romero, Reform, Scheherazade, VaughnBerry, WVSH.